Two dental cleaning options for your pet!
We are pleased to offer two dental cleaning options at Hillsdale Animal Hospital — anesthetic and non-anesthetic dental cleanings. It is important to realize that not all pets are good candidates for a non-anesthetic dental cleaning and that there are pros and cons to each service. We require an evaluation with one of our veterinarians prior to scheduling a non-anesthetic dental cleaning to ensure it is an appropriate treatment for your pet.
Pet Non-Anesthetic Dental Services in Advance, NC
Our non-anesthetic dental option is a unique alternative to traditional dental cleaning which is completed under general anesthesia. We are excited to offer this dental service. However, not all pets are candidates.
Pets are fully awake for their dental cleaning and therefore need to be relatively calm, not head-shy, and definitely not behave aggressively in any manner. In addition, this service is not appropriate for pets who already have moderate to severe dental disease present (these pets often require work that cannot be completed while they are awake, such as dental x-rays, tooth extractions, or periodontal therapy).
Our non-anesthetic dental services are offered approximately every eight weeks. A specially trained veterinary dental hygienist comes to Hillsdale Animal Hospital to perform the scheduled cleanings. These appointments are typically scheduled at least one month in advance.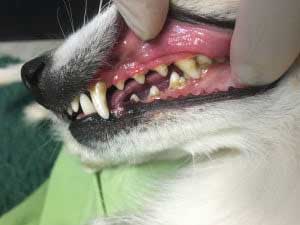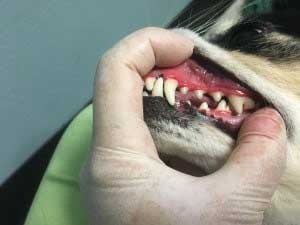 For more information, please visit www.petdentalservices.com
Anesthetic Dental Cleanings
We offer dental cleanings with general anesthesia Monday through Friday by appointment. If this cleaning is scheduled within 30 days of your pet's wellness exam, you will receive a $30 credit on the service charges. Anesthetic dental cleanings are needed for pets with advanced dental disease or when extractions are likely needed. Pets who are very anxious or head-shy will also benefit from an anesthetic dental as it is likely to be less stressful for them overall.
Interested in learning more? Give us a call at (336) 281-3344 and we will be happy to answer any questions and schedule a time for your pet to be evaluated.